Get to know these German brands that are making a difference in the world, while creating cool and comfortable activewear.
You're on that Zoom call with your boss dressed with your ironed-out shirt, but I know under the table you're hiding those yoga pants. Yes! The ones that you wear, day-in and day-out. I don't blame you! How will we ever wear anything besides our comfortable activewear, once quarantine is lifted? 
Will you hang up those comfy leggings in exchange for suits, pantyhose and heels?
Not after finding these German (+1 Austrian) brands that create sustainable and ethical activewear. I surely will not!
Eco Fashion Without the Environmental Impact
There is a conscious effort from these companies to choose the best quality materials that are SOFT & COMFY. Without the detrimental impact to our environment.
These brands are inspiring others with their core values and advocating a conscious way of shopping. A 'Slow-Fashion' philosophy of choosing high quality and timeless garments that can last years. Instead of trendy items that end up in landfills after the season is over.
These labels are at the forefront of the ethical fashion movement. Check out their cool collections:
This is not a paid advertisement. I only write about brands that I believe in at the time of writing.
Designer Brands Making a Statement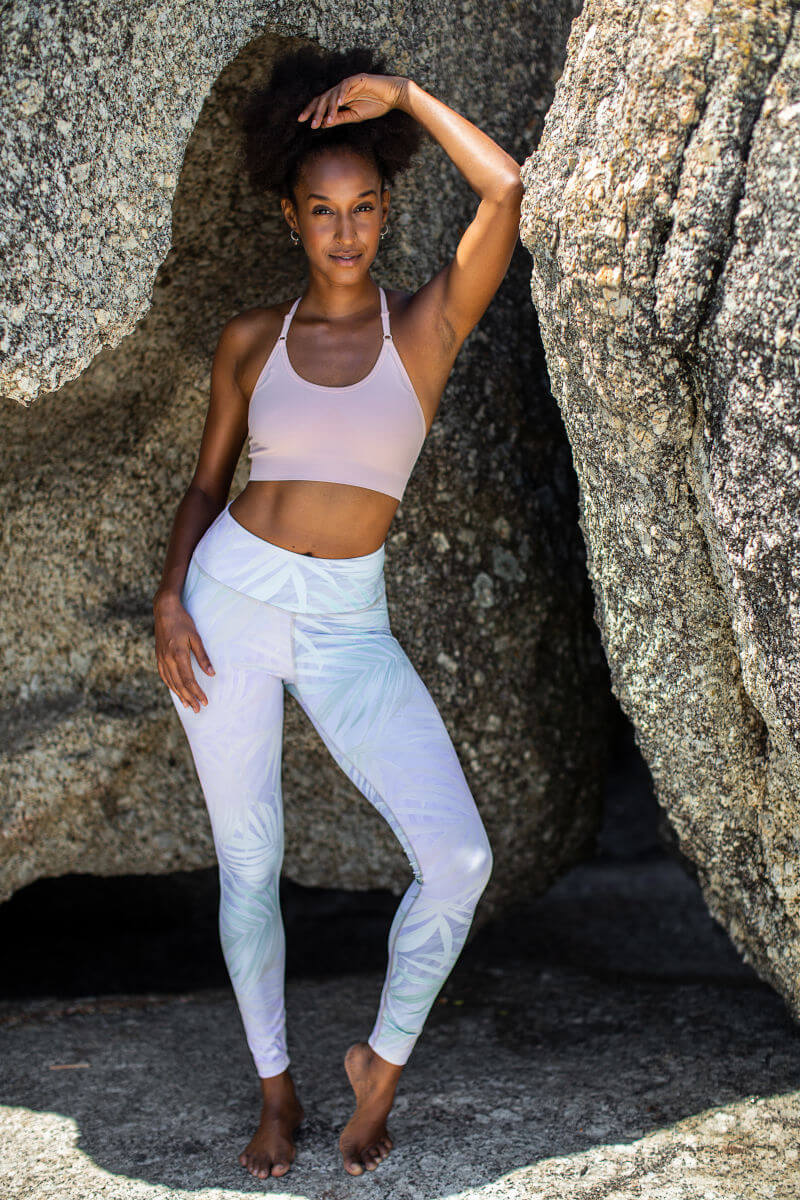 OGNX (pronounced: organics) was founded in Germany in 2012 as a brand that brings attention to fair and sustainable fashion with focus on high quality materials.
They value: Fair working conditions for their workers. Accessibility/Fair Pricing – fair fashion should be accessible to everyone. And Sustainability – OGNX uses materials, such as, organic cotton, recycled polyester, recycled polyamide and Lenzing Modal ™.
Prices from 19.90 – 79 EUR, on average.
Products range from bras, T-shirts, sweatshirts, leggings, jumpsuits, and accessories for men and women.
Shipping is free within Germany. Website is in English & German.
"OGNX wants to realize a vision of a modern lifestyle in harmony with nature through sustainable clothing that puts as little strain on our planet as possible."

– OGNX
---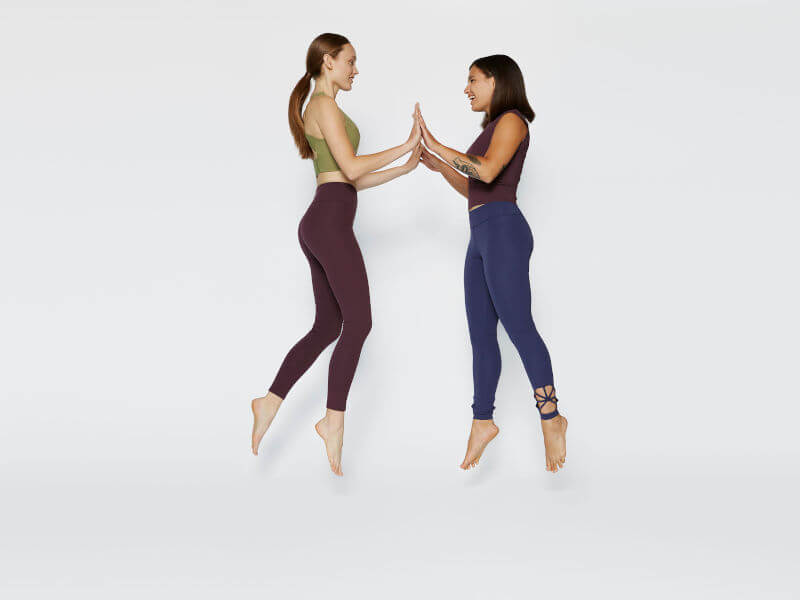 MANDALA – is a German brand founded in 2001 by Nathalie Prieger. Her desire for fashion and sense for aesthetics, paired with conscious and resource saving production methods makes Nathalie a pioneer in the Fair Fashion industry. Especially in the area of printed leggings.
Fair, because these products are manufactured in Turkey and in their own textile factory in Shanghai, where fair pay and high regard for workers have top priority.
Sustainable Materials: Organic cotton, Tencel, Modal and textiles made out of recycled plastic bottles. By applying these natural fibers and recycled materials, fashion brands contribute towards environmental protection.
Prices average from 49 – 119 EUR.
Products range from yoga bras, yoga shorts/pants, sweatpants, T-shirts and more for women.
Website is in English & German
Store in Munich: Pestalozzistraße 21 80469 München
They also inform about various teacher trainings, workshops and retreats!
"A conscious and respectful treatment of our nature is a matter of appreciation for us."

MANDALA
---
Founded on the concept of sustainable production without sacrificing on quality. Fair working conditions is important as well. In Nepal, they work with an experienced partner for the production of their garments. Employees work in well-equipped studios under fair conditions. Regular visits are made to ensure conditions are met.
Ecological materials such as biological cotton, wool and natural resources are used. All without utilizing chemical fertilizers, pesticides, or genetically modified seeds. Only skin- and environment-friendly dyes are used (Standard 100 by Oeko-Tex).
Prices average from 20 – 99 EUR.
Products range from yoga pants, jumpsuits, sweaters, dresses and more for men and women.
Website – to buy Jaya activewear, shop via a German reseller, Avocadostore, dedicated to selling eco-fashion.
"We are glad to help the economic build-up of Nepal, thereby contributing to its independence."

JAYA
---
MAGADI is a local German fashion label that produces practical, sustainable and high-quality sportswear for women. 
Sustainable collections are produced exclusively in select manufacturing plants in Germany, in accordance with the principle of local economy. Every CO² emissions saved, underlines their belief in protecting the environment.
Fabrics are made of recycled polyester (PES), a synthetic fibre that derives from plastic bottles and old clothes. Raw materials are recycled and then spun into fibres during production. This reduces dependence on oil, and avoids waste. It also reduces toxic emissions from waste incineration plants.
MAGADI fabrics are printed by a digital printing company in Germany. Hardly any water is used in the printing process, in contrast to conventional screen printing. Less dye is used too. Fabrics are breathable, fast-drying, pilling-resistant, and keep their shape, even after frequent wear.
Prices average from 39 – 89EUR.
Products range from sports bras to lounge wear for women.
Website is in English & German.
"MAGADI combines a timeless and conscious lifestyle with pure luxury!"

MAGADI
---
Launched by Giulia in the summer of 2018, Ambiletics is a German label designed for active women. Every collection and every design is sustainably and ethically made.
Giulia wanted to combat the problem of plastic waste. Ambiletics uses recycled polyester that consists of PET-bottles and post-consumer waste to make their leggings and sports bras. Their super soft T-shirts use both recycled polyester and 100% organic cotton. Material are grown without using fertilizers, pesticides or other toxic chemicals.
Prices – from 38 – 98 EUR on average.
Products range from T-shirts, bras, sweaters and leggings for women.
Website is in English & German.
"Comfy, durable and perfect for a workout – and the future of our planet."

AMBILETICS
---
This great Austrian brand was co-founded by Denise and Maicol. They offer a collection of colorful men and women's activewear. Organic cotton, tencel, and recycled fibres are used. They design their collection in Austria and manufacture in a workshop in Czechia, where fair conditions are met.
Sustainable, eco fabrics, GOTS and OEKO-Tex certified cotton are used. Made in the EU.
Prices – 25 – 69 EUR on their Sales items
Products: women's & men's yoga & workout gear from bras, tops and pants.
Website is only in German, but do offer customer service in English.
---
Innovative Designs
All these brands are using the latest eco-friendly solutions and are always striving to source innovative and sustainable materials.
From these colorful collections, I am sure you will find a piece that fits your own unique look.
While I do not advocate replacing your entire activewear wardrobe, it is good to be aware of how clothing is made and where it ends up. I am sure this will lead you to start making more conscious decisions on future purchases.
Dressing after COVID-19 quarantine… Will you retire your activewear?
Similar stories you might enjoy:
Take-Out At Discounted Prices – Creative Ways To Manage Surplus Food
Go NUUD – An All Natural Deodorant that Really Works
Fairafric – Buy Ethical, Sustainable, Organic and Delicious Chocolate