So you would think that riding a bike in Munich was simple? It can be, as long as you know and abide by a few road rules.
Before hitting the pavement, here are a few "Bike Rules" for cyclists in Germany
Traffic laws are frequently enforced by the Police, cycling included. Depending on the neighborhood, you can be heavily fined or have points taken off of your driver´s license (even if you don´t have one yet). Yes, even though it was a bike rule you broke. Cycling fines vary from €10 – €200. In some cases, your driver´s license can even be revoked. Penalties are higher if you have put your life or others in danger.
Some tips to give you the confidence to cycle without fear or hesitation: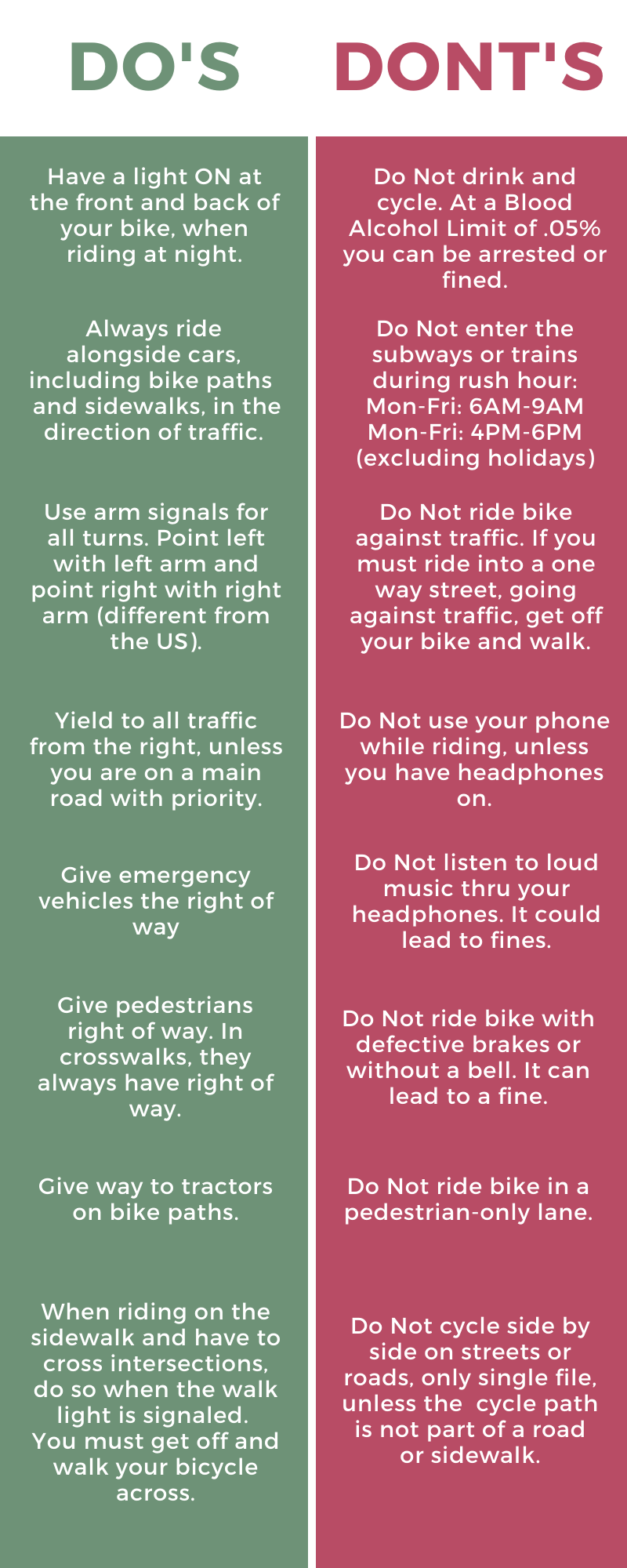 We all have to adapt to the rules and regulations of the community we live in. Especially when it benefits our safety and those around us. So, I hope you have found this helpful and are ready to hit the road with your bike. Please write to us in the comments with any Do´s & Don´ts that we´ve missed or any "Oops" moments that you´ve had. We´d love to hear from you.
For more on bike rules and fines in the region of Bavaria: read here (in German).
Related Posts:
Click here for more tips on learning German