See what non-profit Angela Merkel, Mark Zuckerberg, and many others are getting behind and find out how you can help.
What is ReDI
ReDI School, a non-profit company, was co-founded by Anne Kjær Riechert in 2015 when she met Mohammed, a young Iraqi at a refugee shelter in Berlin. He had learned software development back in Baghdad, but while living in Berlin, he had no access to a laptop to keep up with his studies nor the ability to even apply for a job. Since then, Anne was inspired to build a training center in Berlin for displaced persons. Here they learn important technical skills to meet a demanding IT market. Moreover, Anne and her team have created a safe space and a strong community for hundreds of asylum seekers.
The Superheroes
The teachers are all volunteers from the tech industry, who are coders, developers, and web designers. Experts in their field who share their expertise and knowledge.
The volunteers who help around the office and those that coach and mentor the students throughout the semester.
The companies who:
– provide financial support
– loan or donate laptops for the semester
– replicate proprietary company courses to ReDI´s own students
– provide free office space to hold classes and/or workshops
– employ interns from ReDI´s highly qualified list of students

The ReDI program has attracted the interest of financial backers such as Facebook´s very own Mark Zuckerberg, who, along with his wife, Priscilla, visited with the students of ReDI Berlin back in February 2016.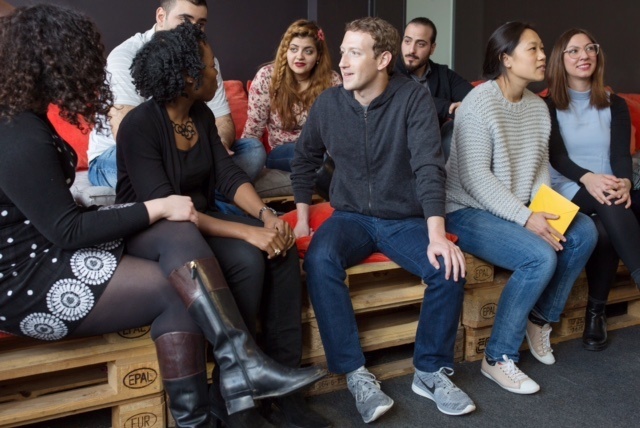 The Students
The students are those that have had their lives interrupted by war, poverty, displaced by injustice and who want nothing more than to rebuild their lives. Most want a chance to learn the skills needed to become self-sufficient and fend for themselves. None want to sit idly by while bureaucrats decide their fate. ReDI gives them a chance to pursue new opportunities.
"For many, we are the bridge between arriving and studying, finding a job or founding a start-up," says Riechert.
Even Angela Merkel visited ReDI School to show her support and interest in these programs. She had a chance to meet several of the students from ReDI.
ReDI Berlin has had so much success that they are expanding into Munich. This is possible with the financial backing of the Municipal government of Munich as well as support from many companies such as Microsoft, Cisco, Wayra Deutschland and others.
The new 3-month semester in Munich will launch February 2018 with courses in Java, HTML/CSS, UX Design, Python and more. These are all valuable digital skills that are not only in high demand here in Germany but also worldwide.
In 2017 there were over 50,000 unfulfilled IT jobs in Germany.
How you can help